OUR VISION
To birth and equip leaders that impact generations and change the world with the Gospel through the manifested power and demonstration of the Holy Spirit.
Showing love, restoring hope, and bringing victory into the lives of people.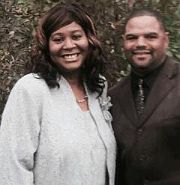 Senior Pastor
Charles Motley

Pastor Charles Motley serves as the Senior Pastor and founder of Conquest Christian Center, Inc. He has provided vision and effectual leadership to his congregation and to the local community. His passion is to lead others into their divine destiny.
God has placed an anointing on him to draw the "un-churched" into the Kingdom. His love and excitement for the Lord is very evident as he is constantly ministering to someone or studying the Word of God. His anointed preaching ignites the atmosphere with enthusiasm and in turn provokes a deep desire for spiritual transformation. He is committed to the work of developing men and women to disciple the world by the empowerment of the Holy Spirit.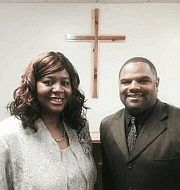 Co-Pastor

Michelle Motley
Pastor Michelle Motley serves as the Co-Pastor of Conquest Christian Center, Inc. God has placed in her a vision, a passion, and a mandate to draw the Youth into His kingdom.
God has also given Pastor Michelle a keen spiritual discernment along with the wisdom to minister to those who are bound by emotional and mental strongholds. She is driven to teach people how to walk in kingdom authority through an intimate relationship with Jesus Christ.